Your content goes here. Edit or remove this text inline or in the module Content settings. You can also style every aspect of this content in the module Design settings and even apply custom CSS to this text in the module Advanced settings.
Threading and waxing can help you achieve a smooth and clean look. The threading technique is a method used to remove unwanted facial hair, while waxing removes hair from the underarms, legs, and bikini areas. Unlike tweezing or plucking, threading and waxing are relatively simple to use and leave no painful or visible scars. However, these methods may involve more pain than other methods of hair removal.
What Is Eyebrow Threading?
Eyebrow threading is a popular way of removing unwanted hair on the face and around the eyebrows. Whether done by machine or by a person, threading removes hair from under the skin's surface which has been plucked out with a cotton loop. The process is generally painless, although some people report mild irritation and redness after a session of eyebrow threading. To minimize risk to clients, professionals are trained to only use clean cotton thread and other tools designed specifically for each procedure. However, clients should let their aestheticians know of any issues they have, in case there is anything more than minor discomfort during the treatment.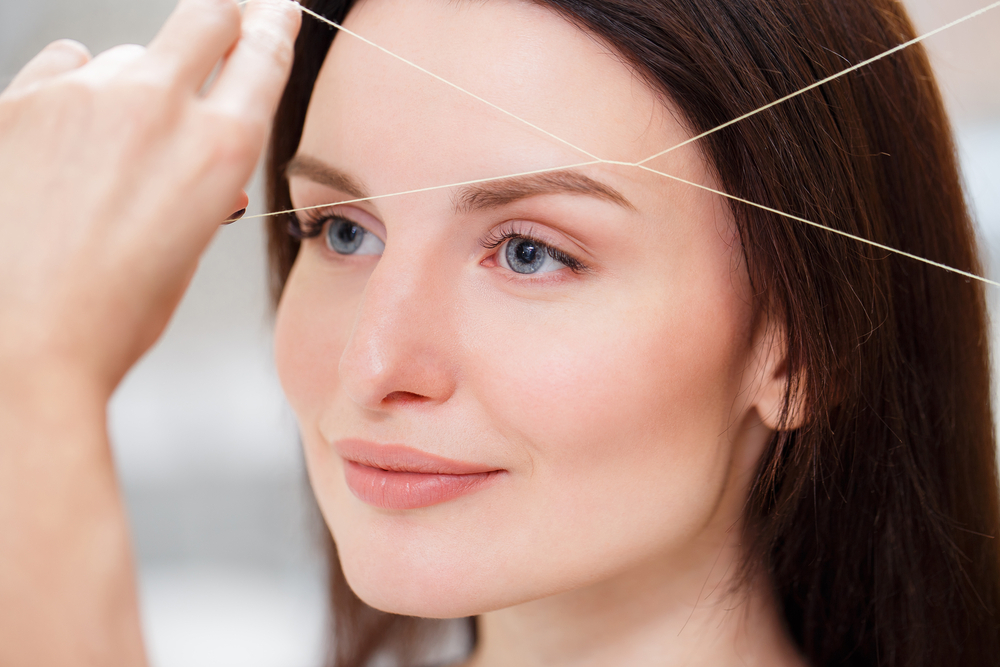 How Is The Process Laid Out?
Eyebrow threading services are performed with a simple cotton thread; an aesthetician holds one end of the thread in their mouth to keep it anchored and loops the other end around various hair follicles on a client's face, then pulls them out. The looped end of the thread is rapidly rotated to pull each hair from the hair follicle, removing it from under the skin's surface. Before a threading session begins, the eyebrows are cleaned with an astringent-soaked cotton ball. Although eyebrow threading is a popular and generally safe cosmetic procedure, it does have certain risks for the skin, such as irritation, infection, and hyper pigmentation.
How Is The Process Laid Out?
Safer- According to some experts, threading services are a safer practice when compared to waxing. As there is no stripping involved in the process, it can help avoid rashes, skin burns, etc. that occur through waxing.
Clean Face- It provides a clear and clean face free of all unwanted hair, resulting in a more beautiful face.
No Chemicals Involved- Like other waxing therapies, there are no chemicals involved in this method which can negatively affect your face and be a disaster. A clean thread is used, which is much better.
No Burning- Threading will not burn your skin, just like waxing. However, there are many times when women get their skin burned due to the hot wax when waxing.
Disadvantages Of Threading
Painful- Removing facial hair is another painful method, so threading causes some sort of pain when applied to the face.
Causes Irritation- Threading pulls out the hair from the base of the skin, thus irritating the skin.

Rashes– Some people are allergic to threading, so it can cause redness, rashes, etc. on their skin if they undergo the process.

Not Easy– Threading is a difficult process that cannot be done by everyone; a professional is needed to do threading.

Limited Process– Threading is a limited process and can only be effective for small areas, such as the face.
Waxing is the process of hair removal. It is relatively easy to remove facial hair, bikini line, and hair from all body parts such as arms and legs, but for some people, it can be a little intimidating. Most waxes are designed for sensitive skin, which can cause redness, but you will notice an immediate difference in the appearance of your skin after a session, leaving you with a clean slate! From there, we focus on ensuring that our clients leave with smooth skin; it is important for clients to feel beautiful after their waxing experience.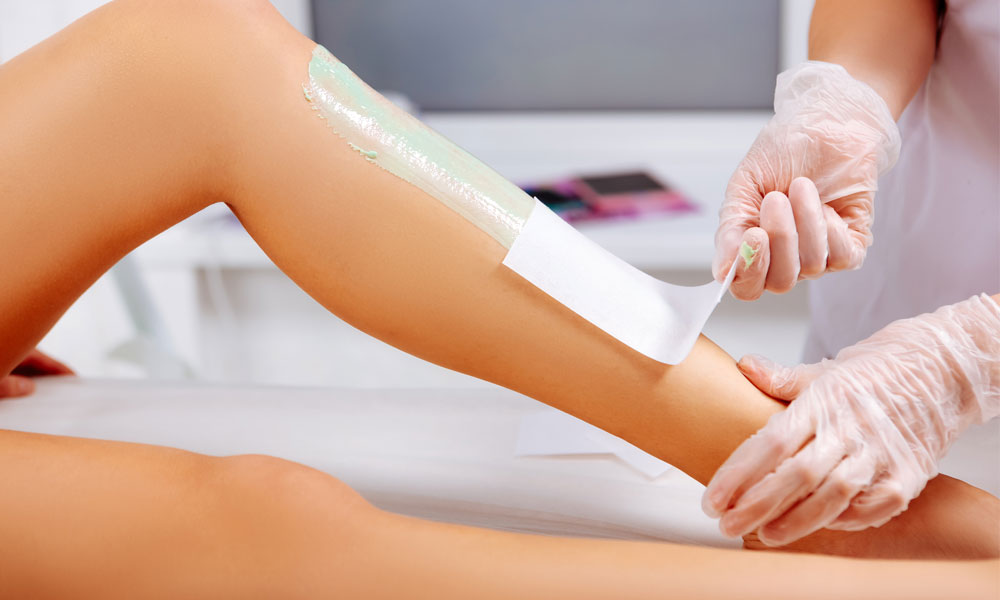 Waxing is the best way to remove unwanted hair from your body. Professionals typically use strip wax, which is all-natural, gentle, and effective, to perform the service. The heat used with the waxing process evaporates the water, making it easier for the wax to adhere to the skin. The wax is spread over the body area from which the hair needs to be removed. Afterward, a soft cloth or waxing strips are used to pull out the wax along with the hair. This will leave you with a smooth, silky finish that eliminates any irritation.
Removes Body Hair– Waxing removes unwanted hair from the body, which is not possible through threading.

Removes Tan– Waxing can also help to remove tan from the skin, giving you clearer and brighter skin.

Gives A Smooth Skin– Waxing also gives you smooth skin by removing the hair, and you will feel the softness of your skin after it has been waxed.

Easy Process– Waxing is an easy process and doesn't require much time and effort, unlike other hair removal techniques.

Can Be Done By Anyone– You don't need to visit a salon for waxing services; you can also quickly do it at home yourself if you have the right type of equipment available.
Disadvantages Of Threading
Much Painful– Waxing is known to be the most painful method of hair removal.

Not Comfortable For Sensitive Skin– If you have sensitive skin, you cannot go through the waxing process, as it can cause an infection on your skin.

Burns The Skin– Waxing can sometimes burn the skin, as hot wax is applied directly on it.

Dangerous Process– Waxing is also said to be a dangerous process, as it can cause many side effects on one's skin.

Patches– After waxing, many patches of hair can be left if the process is not performed perfectly and organized.
What is Better, Threading or Waxing?
Threading and waxing gained popularity after the internet became popular. Before social media spread, these two were the only options available to remove unwanted facial hair. Nowadays, in most cases, threading is preferred over waxing, as it requires less effort and professionalism. It is not just about removing hair but also helping to improve one's beauty and confidence levels. On the other hand, waxing may make one look older or leave their skin red, pimply, and covered with ingrown hairs.
By now, you may have discovered that you have too much hair on your face and body to remove every time, and you are looking for waxing or "threading services near me." Then, you must choose one method to get the job done. If you are still unsure whether to choose from threading or waxing to get the unwanted hair removed, then I guess the topic covered above might have helped you to choose the right way for your needs.
Also, we can give you some guidance on seeking services from professionals. For this, you can visit Anju Threading in Oxnard, CA, which provides the best threading service, including waxing and facial services. So, whether you are looking for threading or waxing, you can get clear, glowing skin with professional guidance at Anju Threading.