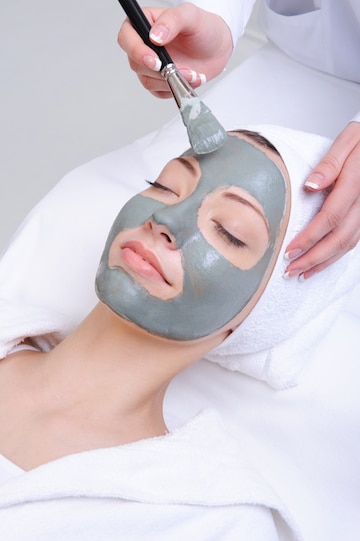 Facial Services
Anju Threading offers the best Facial Services in Oxnard, CA. Facial services not only work on removing dead skin cells but also work to improve your complexion and appearance. We are a great choice for facial and skin care services in the city. We offer various threading, waxing, and facial techniques that are perfect for all skin types.
Expert Beauticians!
Our expert beauticians provide customized facial packages according to your specific needs. Our certified facialists will perform the best facial practice on each person. With our professional staff and in-house facial therapists, we provide you with the most effective and beneficial facial services in Oxnard, CA.
The facial is done over the width of the face that is passed through the fingers to remove the excess dirt and oil and tighten the facial skin. Most of our clients prefer this type of treatment because it's fast and easy, and they can get their beauty regime done in less time.
Advanced Facial Services!
Looking for facial services near me then we have got you covered. Our advanced facial services are combined with the best products. It helps us deliver results that give you a beautiful look. Discover the power of our Facial Services, which cleanse and exfoliate your skin while hydrating it.
Our advanced treatments will leave you feeling incredibly refreshed and glowing. Get a smooth, glowing complexion with our Facial Services. We are a clean, comfortable, and meticulously designed salon for women to receive advanced facial services that improve the appearance of their skin.
Facial Treatments in Oxnard!
The treatments designed are to correct complexion problems and our top-of-the-line products revive and refresh your skin.
Treat your face to a luxury facial treatment in Oxnard by Anju Threading. Each of our facial treatments ensures you the best possible results for your skin. That's why we aim to provide you with the best facial services. Visit us now!